Firestorm Opal Liquid Core - Premium Liquid Core Dice Set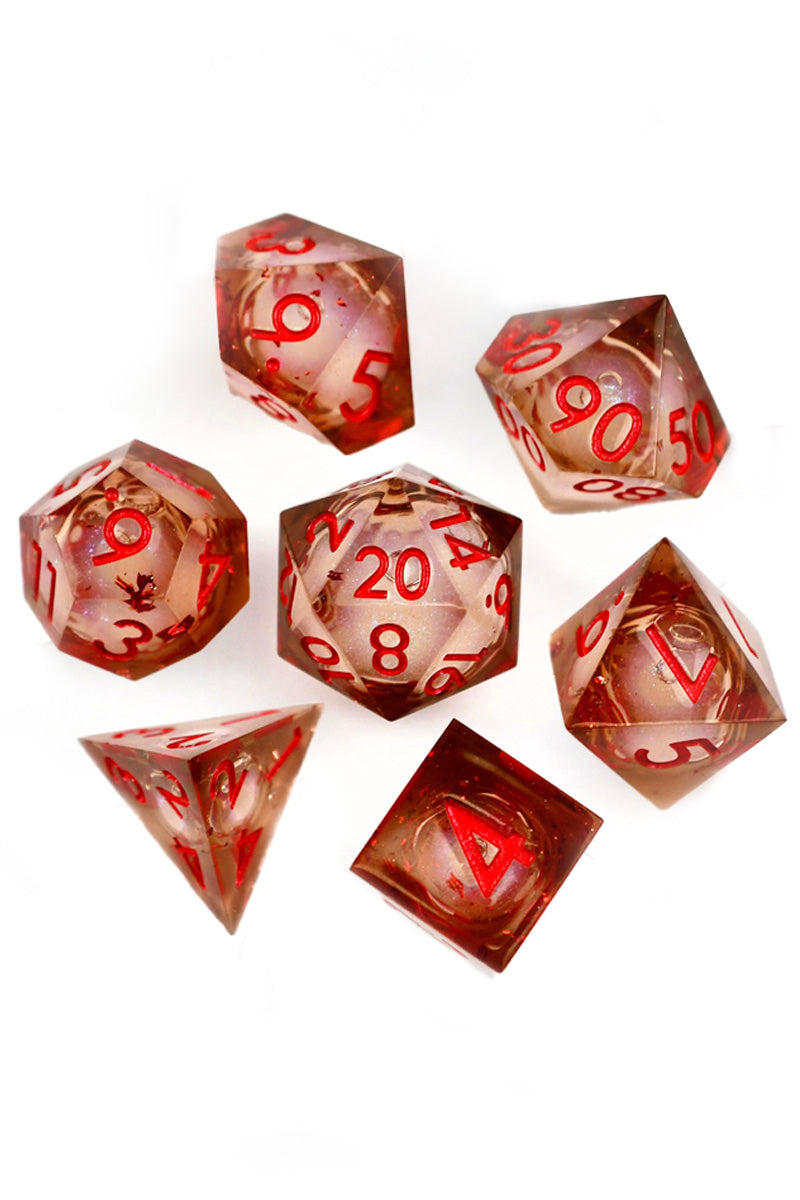 $45.00
International Customers benefit from 3-5 Day Flat-Rate International Shipping


Firestorm Opal - Premium Liquid Core Dice Set 
Sharp-Edge Liquid Core dice set - the ultimate in dice sets.
The set includes a d4, d6, d8, d10, d100, d12, and d20. 
Reasons to Love this Set
What is a liquid core die? Simply put, probably the most beautiful dice you'll ever roll. Each die features an internal cavity filled with a swirling maelstrom of liquid and microglitter. The result? When rolled, the liquid begins to swirl, adding a magical sense of movement to the dice. 
This particular dice set is reminiscent of a fireball, with tones of red and orange enhanced by large particles of deep red foil. The opalescent liquid creates a fluctuating wildfire inside each die.
Note: Every dice has a tiny air bubble in the liquid - this is completely normal and a simple result of crafting and is designed to assist in the mixing of microglitter and fluid. This tiny bubble does not effect balance and enhances beauty and movement in the liquid core.
The magnificent visual quality of these dice is difficult to capture with photography, so please take a look at the video below to be utterly amazed!


Key Details
- Seven polyhedral dice
- Liquid core sharp-edge dice set 
- Recommended for use in dice trays