Chaos Metals Cracked Gold - Premium Metal Dice Set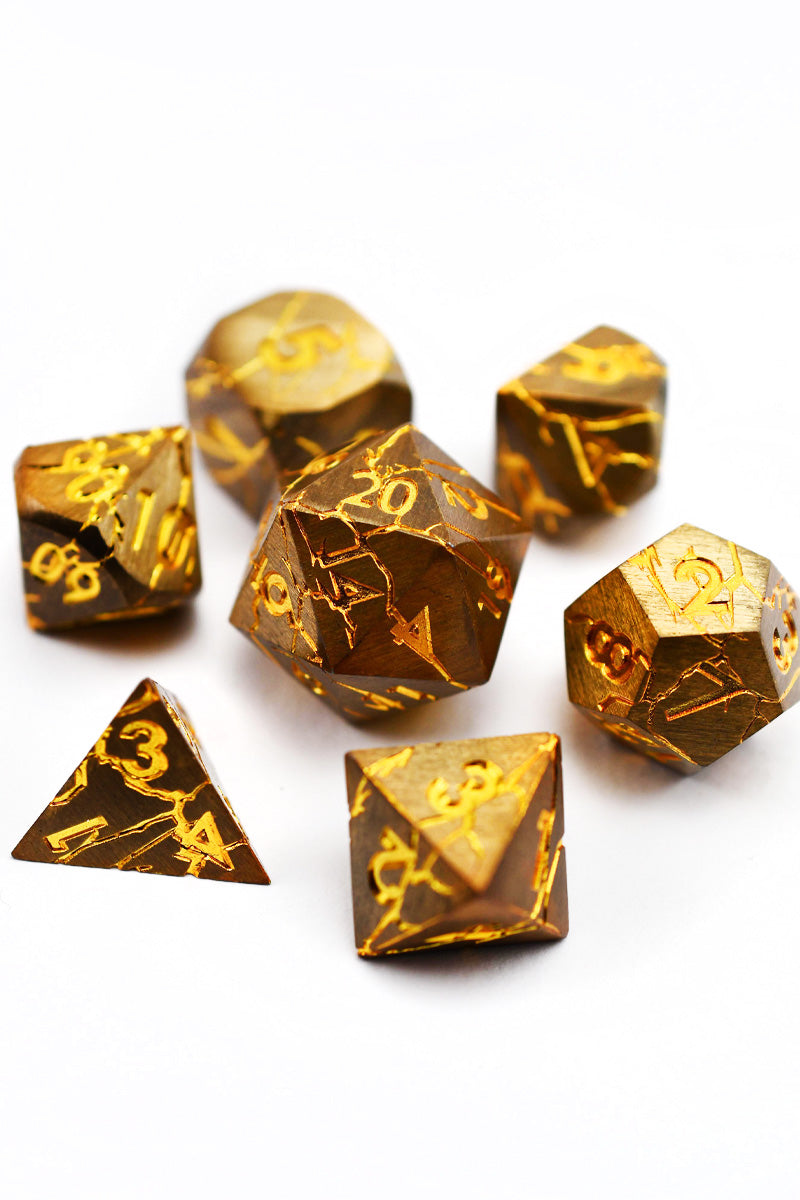 Sold Out
International Customers benefit from 3-5 Day Flat-Rate International Shipping


Chaos Metals Cracked Purple - Premium Metal Dice Set
This is a set of metal dice that will last you a lifetime. They are solid and feel great in your hand. The set includes a d4, d6, d8, d10, d100, d12, and d20. They are very heavy, and roll well.
Reasons to Love this Set
This is a very heavy metal dice set in burnished copper and brass, with extraordinary fissures running along each die face. You just struck gold! This incredible set flashes with golden inlay as it is rolled, appearing like a seam of gold in a rockface. Each roll reminds us of a mighty force so great and terrible that it is emerging - hatching, perhaps - from solid metal. Exceptional.

A beautiful set that comes highly recommended from the team. Expect a small variation in metal colours, like most things made from metal, appearance can darken over time as a natural patina develops from the environment and from being handled - this unique feature is what makes them desirable.
As this set is both sharp and very heavy, we highly recommend investing in a case for storage and rolling them on a mat or dice tray.
Key Details
- Seven polyhedral dice
- Heavy, premium quality metal
- Recommended for use in dice trays