Lucky Socks - Dice Goblin with Matching Dice Set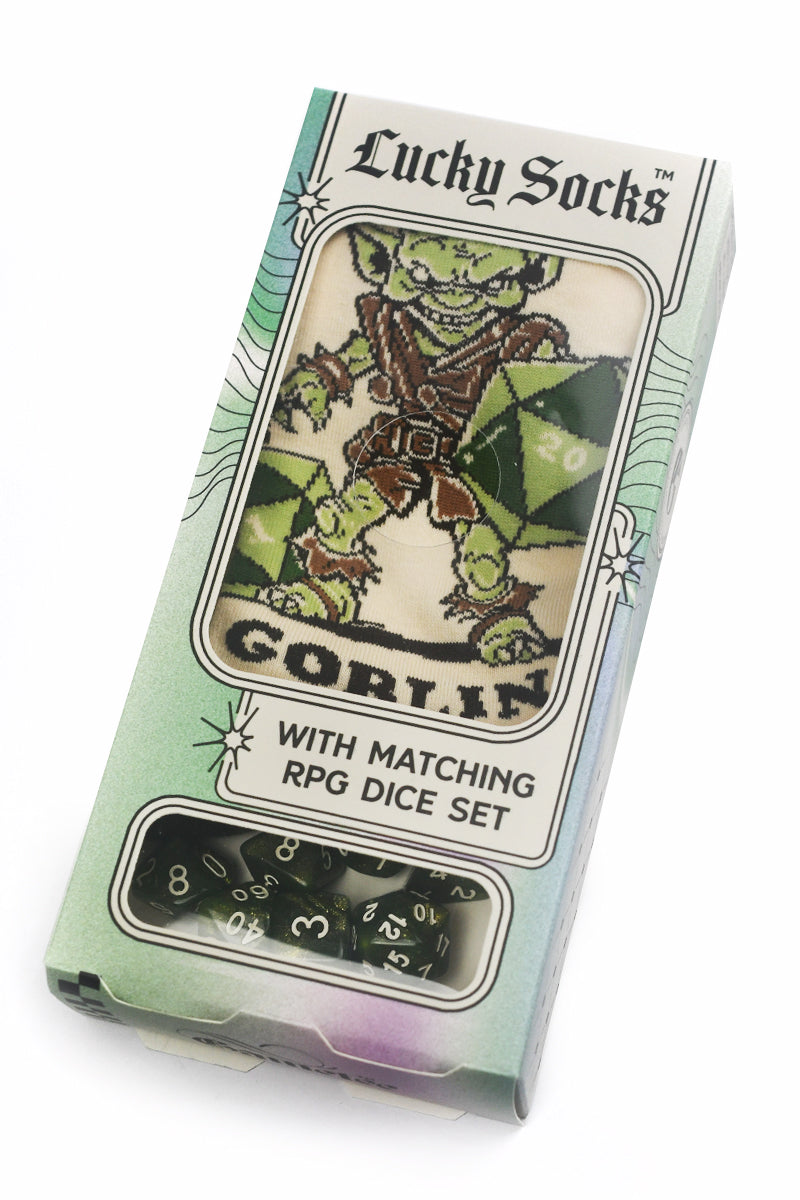 $25.00
International Customers benefit from 3-5 Day Flat-Rate International Shipping
Lucky Socks ™️ - Dice Goblin with Matching Dice Set
Live your fan-toe-sy!

Whether you're rolling dice for a critical game moment or simply showcasing your love for gaming, this Dice Goblin design brings a touch of charm and luck to your every step - and is ideal for those players with a dice hoard!

Indulge in ultimate comfort with our premium cotton socks. Crafted to meet the impeccable standards of renowned brands like Happy Socks, these luxurious socks boast a sumptuously thick texture, reinforced toe and heel, and extra length for unmatched cosiness.
Our designs are intricately woven into the fabric, ensuring long-lasting vibrancy that won't fade or peel like printed patterns. These socks are crafted from a blend of 80% combed cotton, 15% polyamide, and 5% elastane, guaranteeing both flexibility and durability for long-lasting wear.
Perfect for the discerning gamer in your life, each Lucky Socks box also includes a matching 7-piece polyhedral dice set. They're not just socks - they're your Lucky Socks!™️
Key Details
- One Size Fits Most
- Unisex
- Luxury 80% Combed Cotton, 15% Polyamide, 5% Elastane
- Includes matching polyhedral dice set

- Elegantly boxed
- Amazing gift for Tabletop Gamers

Size Information UK 5 - 11 / USA 6 - 11.5 / Euro 38 - 45