Fine Leather Case of Holding - Midnight Black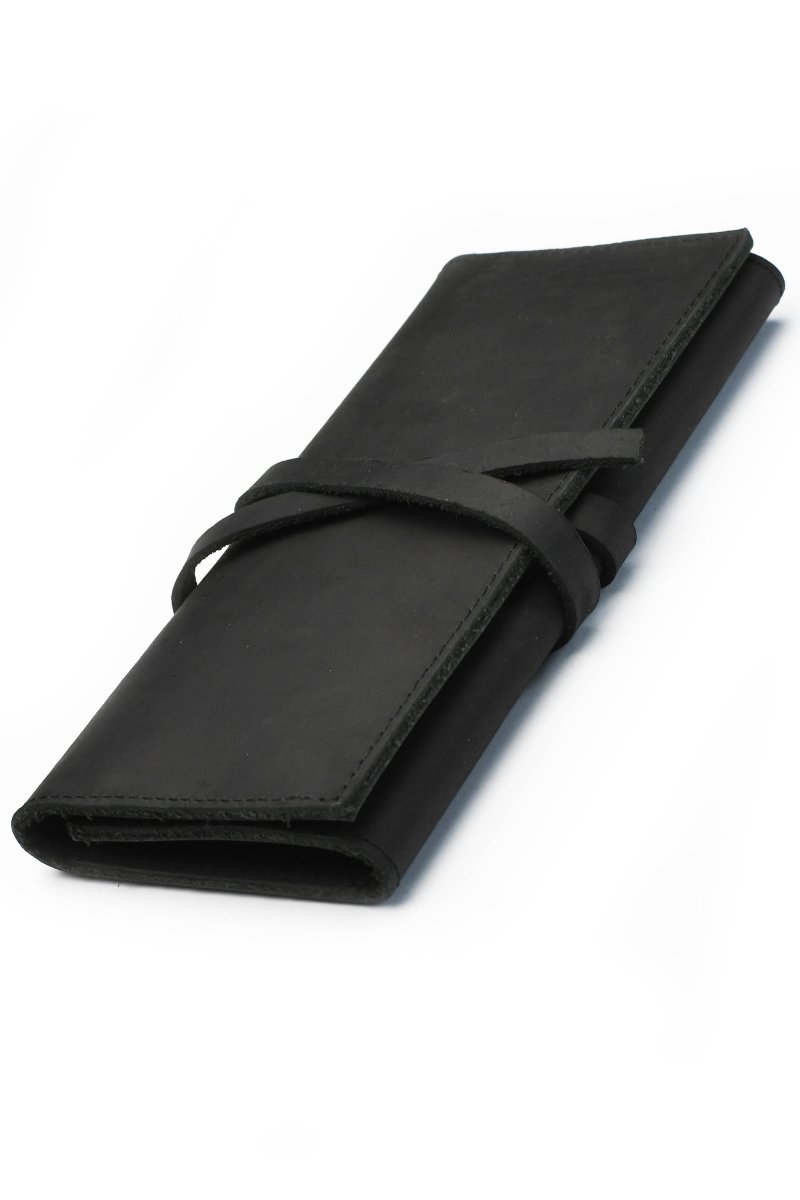 $36.00
International Customers benefit from 3-5 Day Flat-Rate International Shipping
Luxury Fine Leather Case of Holding - Midnight Black


Hand-crafted from a single piece of our highest grade, thick, supple leather, with a robust zip compartment, the Case of Holding is a beautiful accessory to accompany your Leather Gaming Journal, or when used independently to support your gaming or travel.
Fully versatile and ideal for dice sets, technology, delicate brushes and pencils and pens, the elegant, hand-made luxurious leather wrap contains your accessories securely. Additional leather flaps protect and gently hold firm your accessories, if required.
Adaptible, and crafted to our signature high-standards, this appealing piece is a worthy investment for any discerning gamer.
Key Details

- Desirable and practical

- 18cm x 9cm Closed


- An elegant way to store dice, technology, accessories, clips and pencils

- Doubles as a Wallet

- Crafted using our trademark, thick, fine leather.

- Finished with Gametee England Brand Detailing.