Captain's Organiser - Handmade Dice and Accessory Box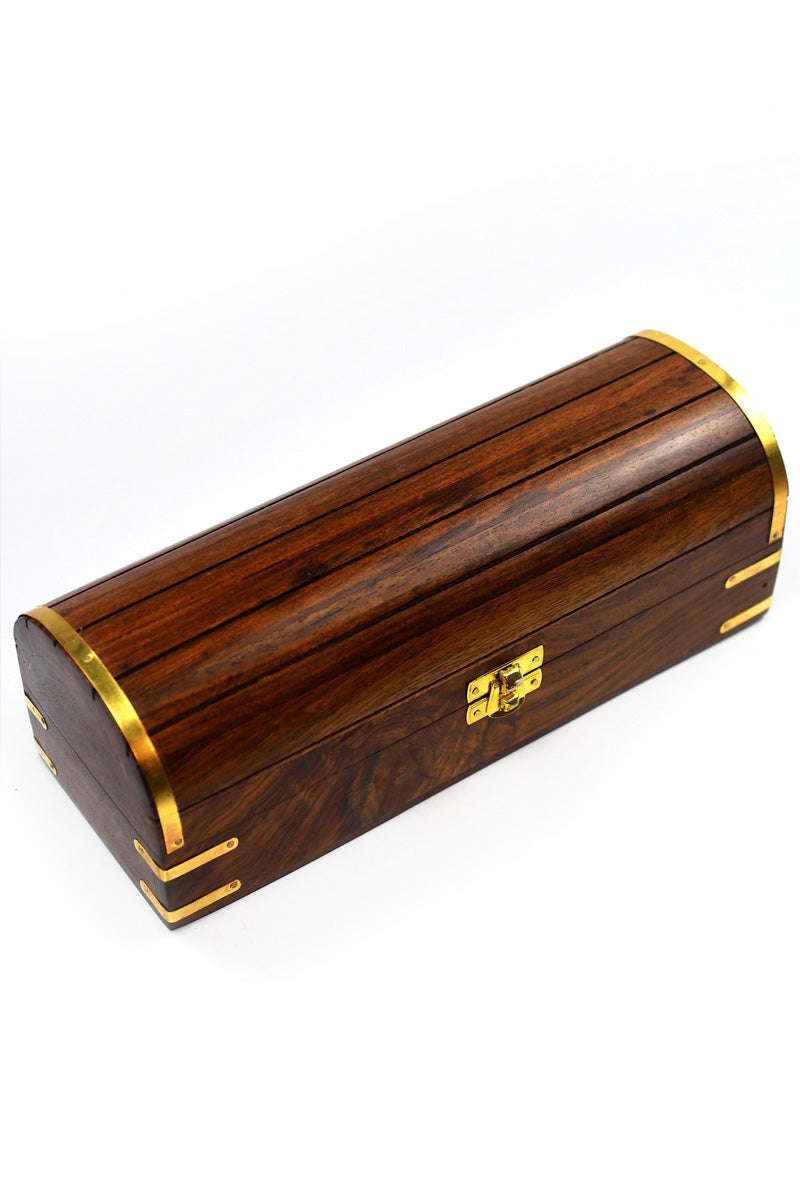 $39.00
International Customers benefit from 3-5 Day Flat-Rate International Shipping

Captain's Organiser - Handmade Dice and Accessory Box
Be thoroughly mobile with this elegant destop organiser. Retain a sense of style wherever your travels take you - store dice, pens, letters, seals and small what-have-yous in the handsome compartments - one of which is secret, only revealed when the wooden slide is slid back from the organiser.

Reasons to Desire this Box
A winsome addition to desks, we enjoy this antique inspired box behind GM screens, where it is useful and charming. In gameplay, employ it as a prop and make use of the secret compartment. Players will particularly enjoy how their dice are accommodated in the hidden compartment. This box is enhanced by dazzling brass accents and is constructed from high quality Dalbergia Sisso wood, to last a lifetime.
Key Features

- Hand-Made Luxury Dice and Accessory Box
- From Sustainable, Managed Dalbergia Sisso plantations

Director's Note
This product is entirely handmade, so small imperfections are to be considered as adding to the charm and rustic nature of the unique, individual piece.