Box of Spells - Handmade Dice and Accessory Box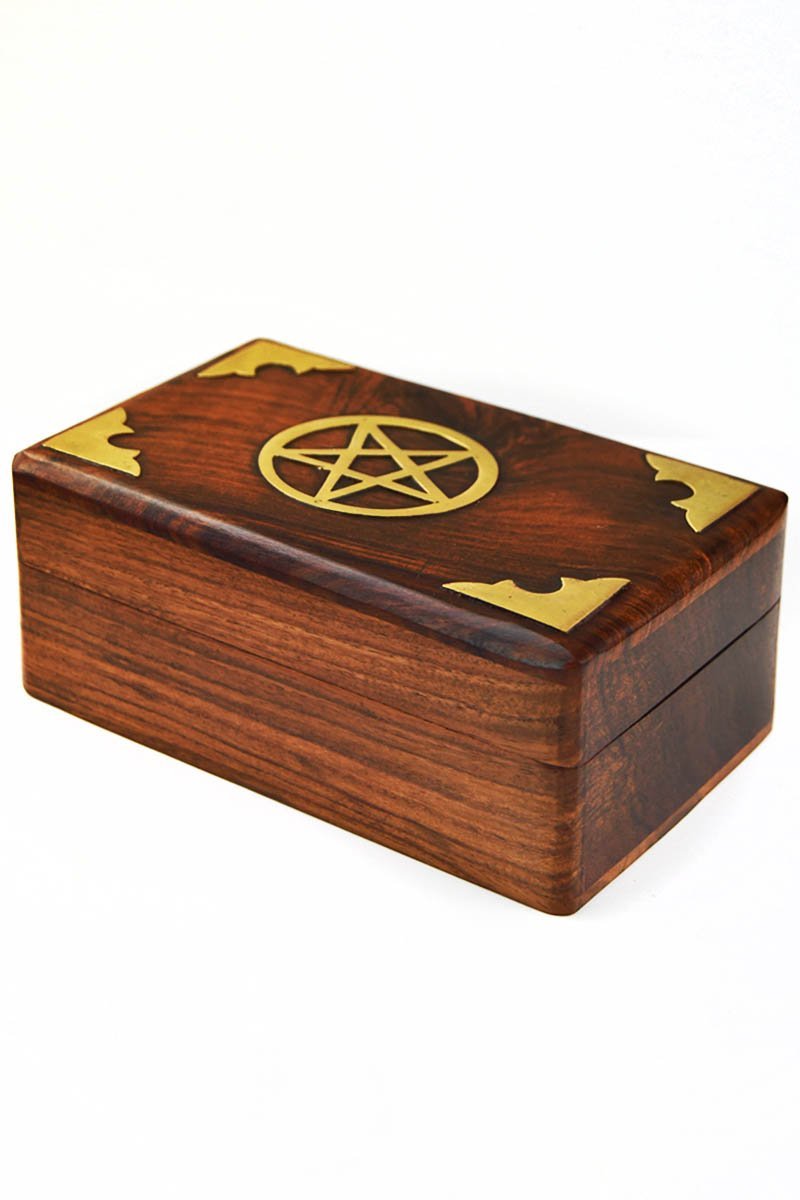 $20.00
International Customers benefit from 3-5 Day Flat-Rate International Shipping
Box of Spells - Handmade Dice and Accessory Box - Handmade Dice and Accessory Box
Find a fitting home for your special dice, jewellery, playing cards or precious trinkets with our lovingly hand-crafted Dalbergia Sisso wood boxes. The beautiful and distinctive grain of this heartwood is strong and durable, and is polished to a fine finish after hand waxing.

Reasons to Desire this Box
Carefully inlaid with a brass pentacle, this magically-informed, talismanic box is much open to the interpretations of the owner. Whatever your magical discipline, we are confident you will have a faithful and constant companion in this beautifully constructed and detailed rosewood box.

Key Features

- Hand-Made Luxury Dice and Accessory Box
- From Sustainable, Managed Dalbergia Sisso plantations
- Capacity for 40+ dice
- Puzzle Box

- Measures 15.5cm w 10cm d 5.5cm h
- Ships with free Art Card

Director's Note
This product is entirely handmade, so small imperfections are to be considered as adding to the charm and rustic nature of the unique, individual piece.