Arcane Master - Black Walnut Resin Dice and Accessory Box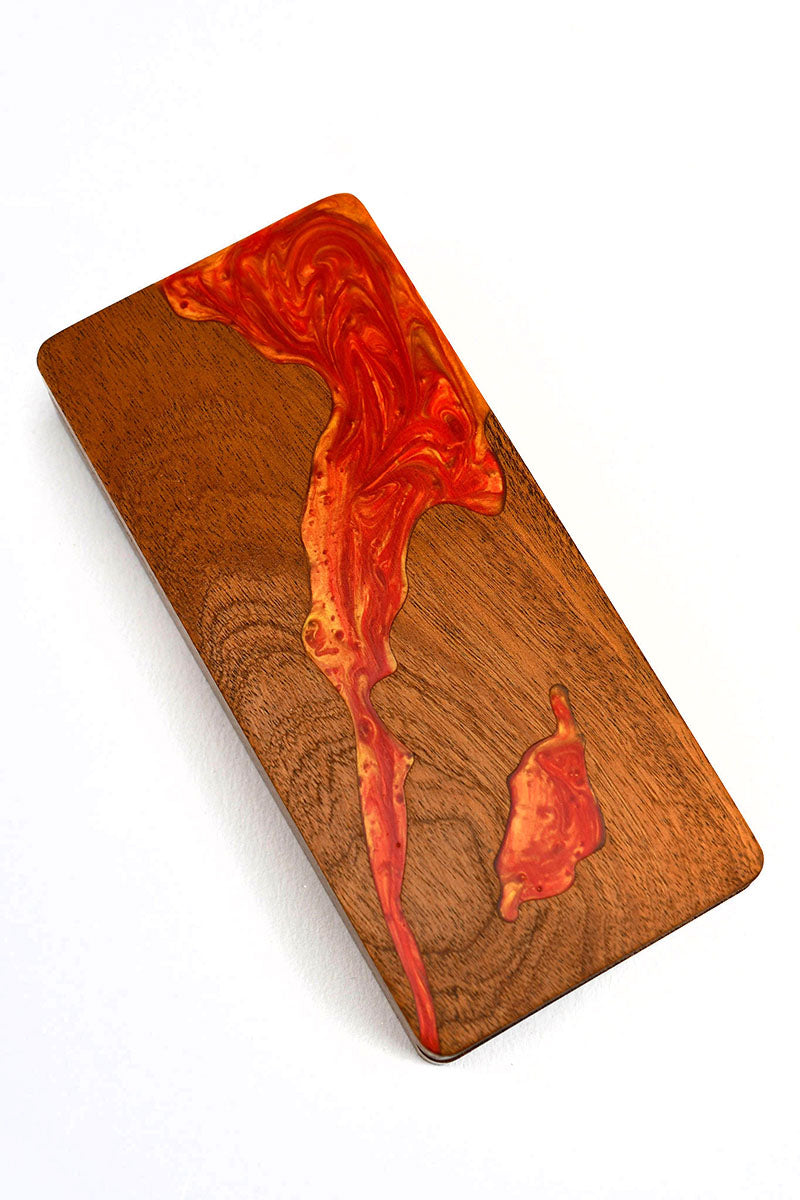 $33.00
International Customers benefit from 3-5 Day Flat-Rate International Shipping
Arcane Master - Black Walnut Resin Dice and Accessory Box
A beautiful, luxurious home for your best dice and accessories, crafted from solid black walnut.

Reasons to Desire this Box
Works excellently to house two full polyhedral dice sets, fine pens and pencils, or even small miniatures. The inlaid magma-like resin gives an impressive effect, capturing the essence of lava and fire. Snaps closed snugly with a strong magnetic closure. Excellent for travelling. 
Key Features

- Crafted from solid Black Walnut and Resin
- A quality box made to endure. Weighs a substantial 220g. 
- Measures 18cm L x 8.5cm W and 3.5cm H. (7.2 L x 3.4 W x 1.2 H inches)

Director's Note
The resin in this box is hand-poured, so may differ slightly from the pattern pictured. Yours will be just as beautiful and unique.