Warlock of Firetop Mountain: Fighting Fantasy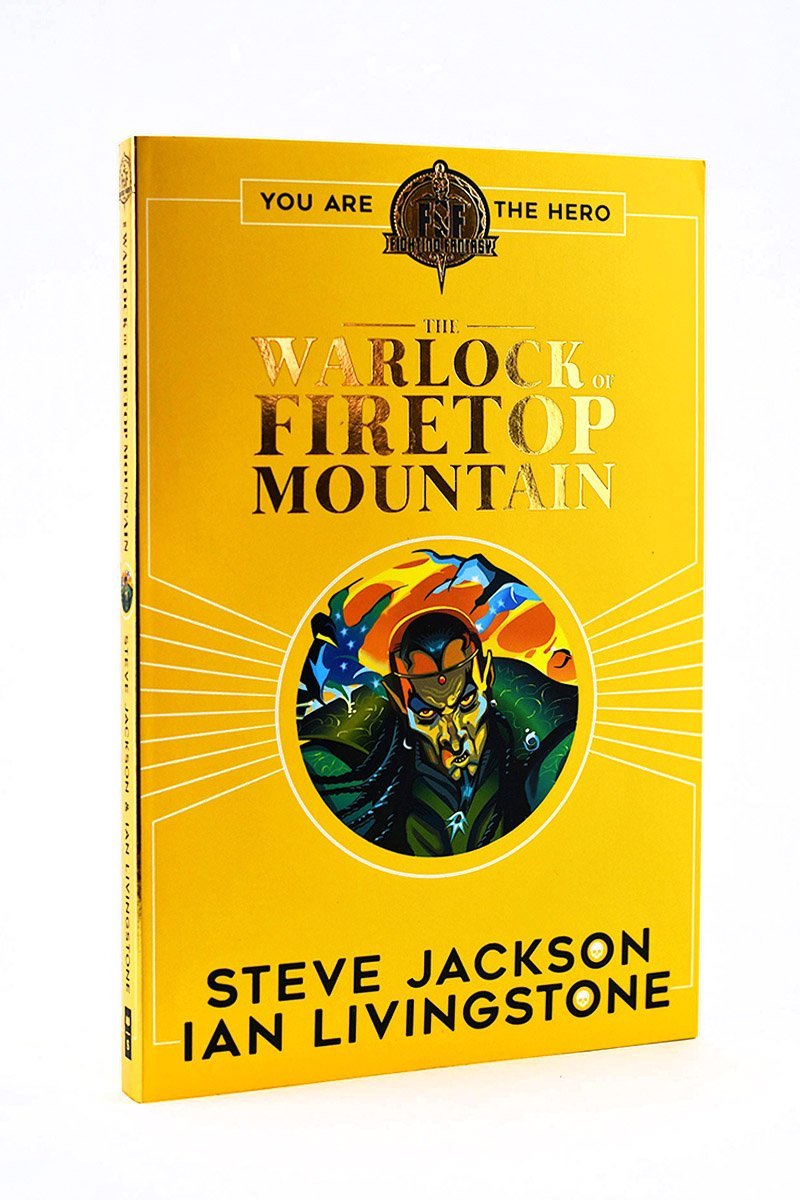 Sold Out
International Customers benefit from 3-5 Day Flat-Rate International Shipping
Warlock of Firetop Mountain: Fighting Fantasy
By Ian Livingstone CBE and Steve Jackson
The classic Fighting Fantasy book that began it all - the very first of the Fighting Fantasy gamebooks, originally published in 1982, selling two million copies - this is the pioneering work responsible for introducing role-playing to a wider audience.

The powerful warlock Zagor must be slain - but first you'll need to make it through the caverns of his mountain stronghold. Many adventurers before you have taken a wrong turn in the maze and perished at the hands and claws of the Warlock's gruesome servants.
You are the Hero!

Do you long for a single-player roleplaying experience? Venturesome reader, if you feel bold, take up a sheet of paper and two dice - helpfully, random rolls are printed on every page, if you lack them - and embark on your quest. If you have never experienced a Fighting Fantasy book before, expect a challenging adventure fraught with peril, puzzles and peculiar enemies at every turn.

Improve Your Roleplaying and Game Management
The genre-defining adventures of Fighting Fantasy remain extraordinarily popular to this day. This Scholastic reprint features newly commissioned illustrations and a gold cover and spine - truly lovely on the shelf. Whenever we are lacking in inspiration for a session or campaign, spending time with a Fighting Fantasy book is not only fun and satisfying, but also a helpful window into the mind of some of the most reknowned fantasy authors of all time, acting as your personal GM. Frightful encounters, sinister villains, untold treasures and perfectly-realised puzzles mean every adventure is a thrill - but these worlds are unforgiving of error, and you will need to keep your wits about you...  Good luck, Adventurer!