Treasury of Folklore: Seas and Rivers (Hardcover)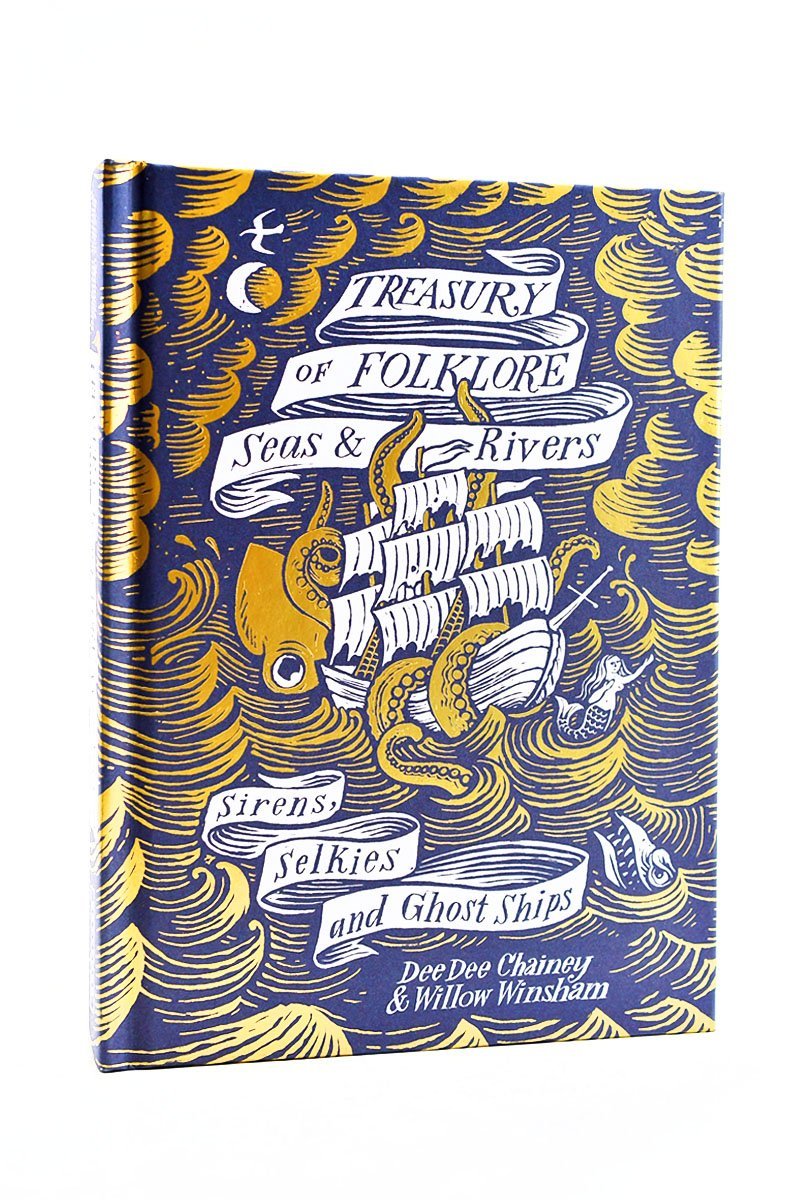 $17.00
International Customers benefit from 3-5 Day Flat-Rate International Shipping
Treasury of Folklore: Seas and Rivers
By Dee Dee Chainey and Willow Winsham

Enthralling tales of the sea, rivers and lakes from around the globe.
Folklore of the seas and rivers has a resonance in cultures all over the world. Watery hopes, fears and dreams are shared by all peoples where rivers flow and waves crash. This fascinating book covers English sailor superstitions and shape-shifting pink dolphins of the Amazon, Scylla and Charybdis, the many guises of Mami Wata, the tale of the Yoruba River spirit, the water horses of the Scottish lochs, the infamous mystery of the Bermuda Triangle, and much more.
Accompanied by stunning woodcut illustrations, popular authors Dee Dee Chainey and Willow Winsham explore the deep history and enduring significance of water folklore the world over, from mermaids, selkies and sirens to ghostly ships and the fountains of youth.
We love the Inspirational Material within
If you loved A Treasury of British Folklore, as we do, then you will find this watery successor a worthy addition to your shelf. Not only do the expert authors offer deeply researched material, but do so from all across the globe, offering a sensitive,  well-informed and inspiring look at the folklore of many world cultures.

Creatures appear on the water's edge, luminous and unforgiving, or seductive and empowering. Ships disappear with all hands, hydrographers make their soundings in vain. Will you procure a Selkie from the sea, or find your body home to a strange, vile Irish joint-eater? The sea, they say, is the mother of surprises, and we heartily recommend you take a deep dive into these beautifully written, and gorgeously illustrated pages.