Slumbering Combe - 5e Adventure Zine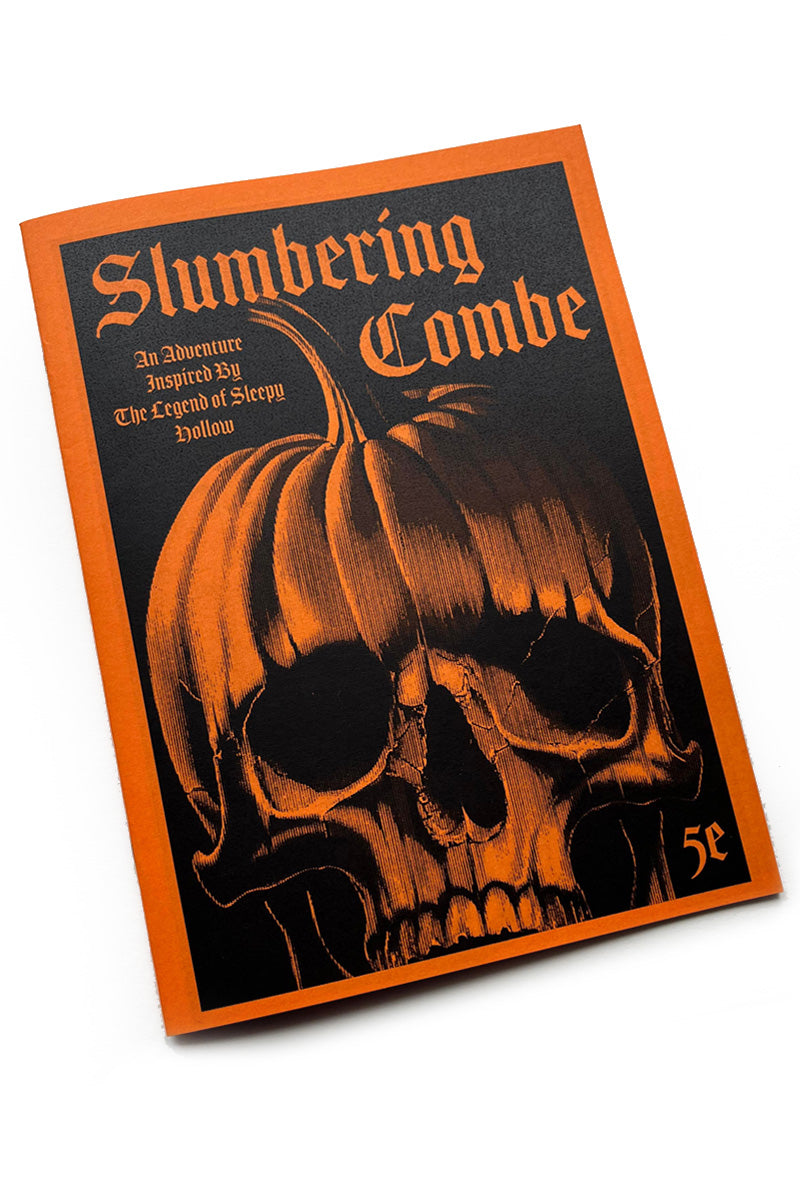 $7.00
International Customers benefit from 3-5 Day Flat-Rate International Shipping
Slumbering Combe - 5e Adventure Zine
Plunge your players into a horror themed one-shot inspired by The Legend of Sleepy Hollow!

Life in the quiet farm town of Slumbering Combe is almost idyllic. The harvest is come, and the air is filled with the sights, smells, and sounds of a lovely harvest fete. It is a time for celebration, merriment and the annual burning of the wicker effigy. However, a shadow from the past has come to seek his revenge...
Graverobbers have come to the quiet valley to seek the treasure left behind by old Baron Beor after his grisly execution. They've found no such treasure - only uncovered his weather-beaten skull still lined with golden teeth. But with this act of defilement, the phantom Baron rises once more to seek his revenge until his skull is returned to where it belongs... 
Murder, chaos and death follow the phantom rider wherever he goes, and it will be up to you to bring him peace - or else become another one of his victims...
A 32 Page Fully Illustrated Adventure Zine
Contains everything you need to run Slumbering Combe, including three combat encounters, stat blocks, settings, and guidance on checks and roleplay. Players will have a chance to earn the Baron's golden scythe - the Lopper - a unique magical item associated with the adventure. 
Key Details
- Suggested for parties of around level 3
- Lovingly printed on Acid-Free 80gsm Papago Tangerine Paperstock 
- FSC® Certified 
- 32 Pages
- Limited Edition