Heroes and Heroines Myths and Tales (Hardcover)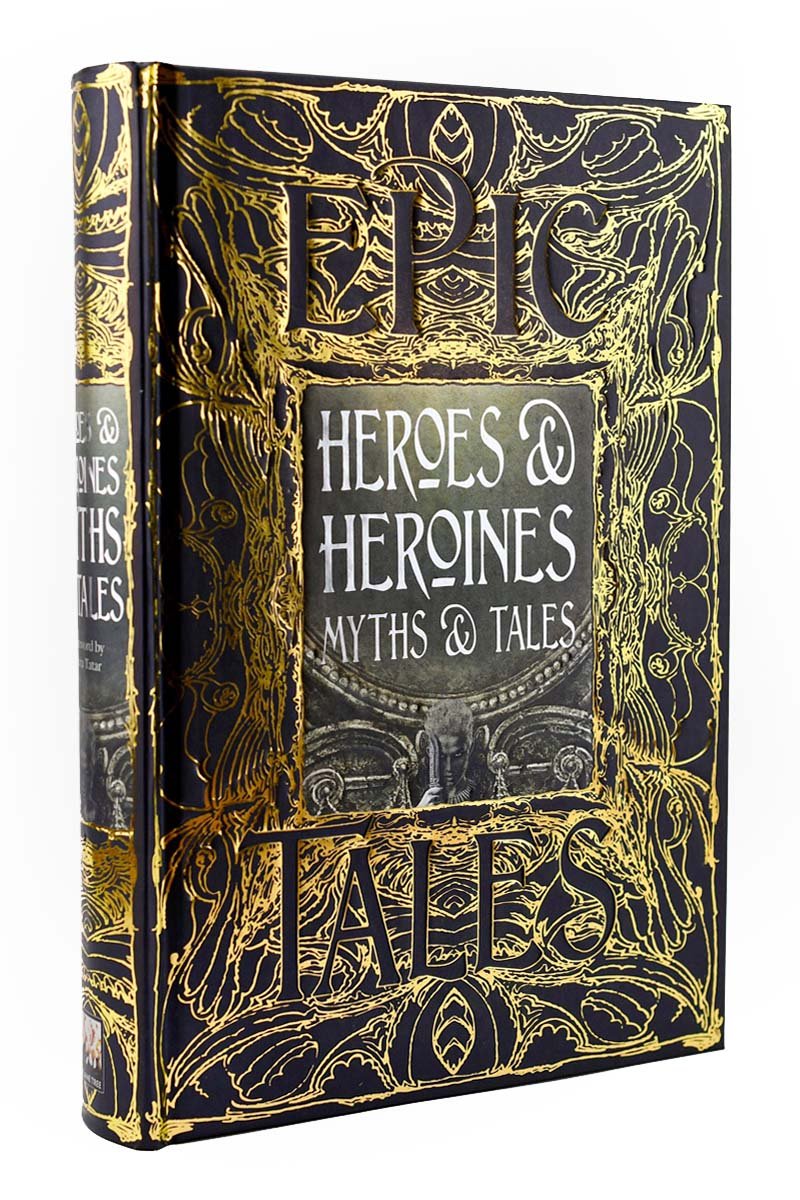 Sold Out
International Customers benefit from 3-5 Day Flat-Rate International Shipping
Heroes and Heroines Myths and Tales (Hardcover)
By Flametree

Our worldwide storytelling heritage is vast and varied and yet contains common threads, themes and motifs running throughout the many legends, whether they hail from the dusty plains of Africa or the cherry-blossom-blanketed hills of Japan. This astonishing anthology gathers together the most iconic and entertaining tales of adventure and daring from around the world. From Perseus the Gorgon-Slayer of Greek myhology, and the exploits of Frithiof the Bold of Norse saga fame, to the tragic tale of Irish heroine Deirdre, these exciting stories vibrate with the heart and soul of age-old narrative.
A Beautiful Hardback with Intricate Embellishments

A deluxe edition, well suited for gifting, featuring gold and silver foil stamping on the covers and 25 internal illustrations. At 480 pages; the volume is a comprehensive but digestible introduction / reference to worldwide myth. An extended introduction is followed by four main sections, with short mythic stories from many cultures and countries including less-familiar tales from Mexico, Egypt, India and more.

Additionally includes fine, high quality sections on the themes of:

Tales of Warriors, Travel & Adventure;
Heroes & Heroines in Literature & Poetry;
Legends of the Gods, Demigods & Culture Heroes;
Leading Ladies & Affairs of the Heart.