Deathtrap Dungeon: Fighting Fantasy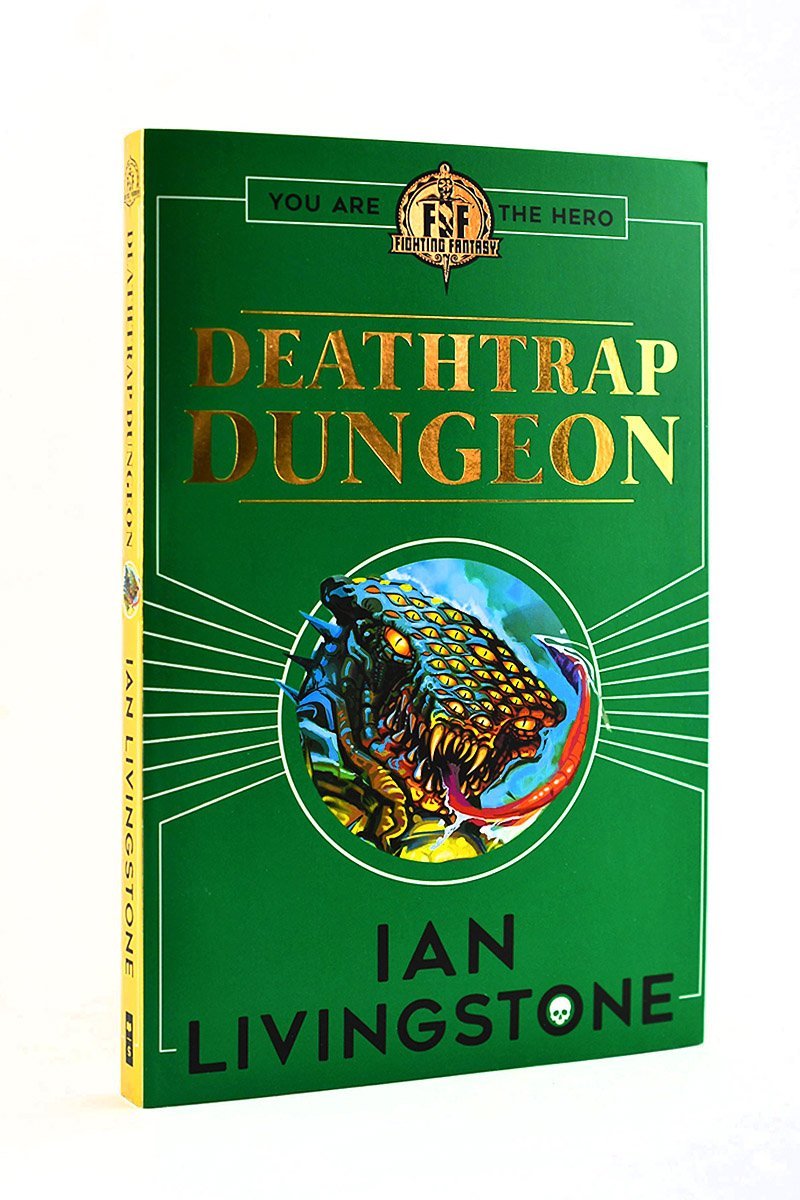 $9.00
International Customers benefit from 3-5 Day Flat-Rate International Shipping
Deathtrap Dungeon: Fighting Fantasy
By Ian Livingstone CBE

Down in the twisting labyrinth of Fang, unknown horrors await you. Countless adventurers before you have taken up the Trial of Champions, but not one has survived. Devised by the devilish mind of Baron Sukumvit, the labyrinth is riddled with fiendish traps and hideous creatures of darkness to trick and test you almost beyond the limits of endurance! You decide with route to follow, which dangers to risk and which monsters to fight.
You are the Hero!

Do you long for a single-player roleplaying experience? Venturesome reader, if you feel bold, take up a sheet of paper and two dice - helpfully, random rolls are printed on every page, if you lack them - and embark on your quest. If you have never experienced a Fighting Fantasy book before, expect a challenging adventure fraught with peril, puzzles and peculiar enemies at every turn.

Improve Your Roleplaying and Game Management
The genre-defining adventures of Fighting Fantasy remain extraordinarily popular to this day. This Scholastic reprint features newly commissioned illustrations and a gold cover and spine - truly lovely on the shelf. Whenever we are lacking in inspiration for a session or campaign, spending time with a Fighting Fantasy book is not only fun and satisfying, but also a helpful window into the mind of some of the most reknowned fantasy authors of all time, acting as your personal GM. Frightful encounters, sinister villains, untold treasures and perfectly-realised puzzles mean every adventure is a thrill - but these worlds are unforgiving of error, and you will need to keep your wits about you...  Good luck, Adventurer!