The Comb of Charisma - Beard Comb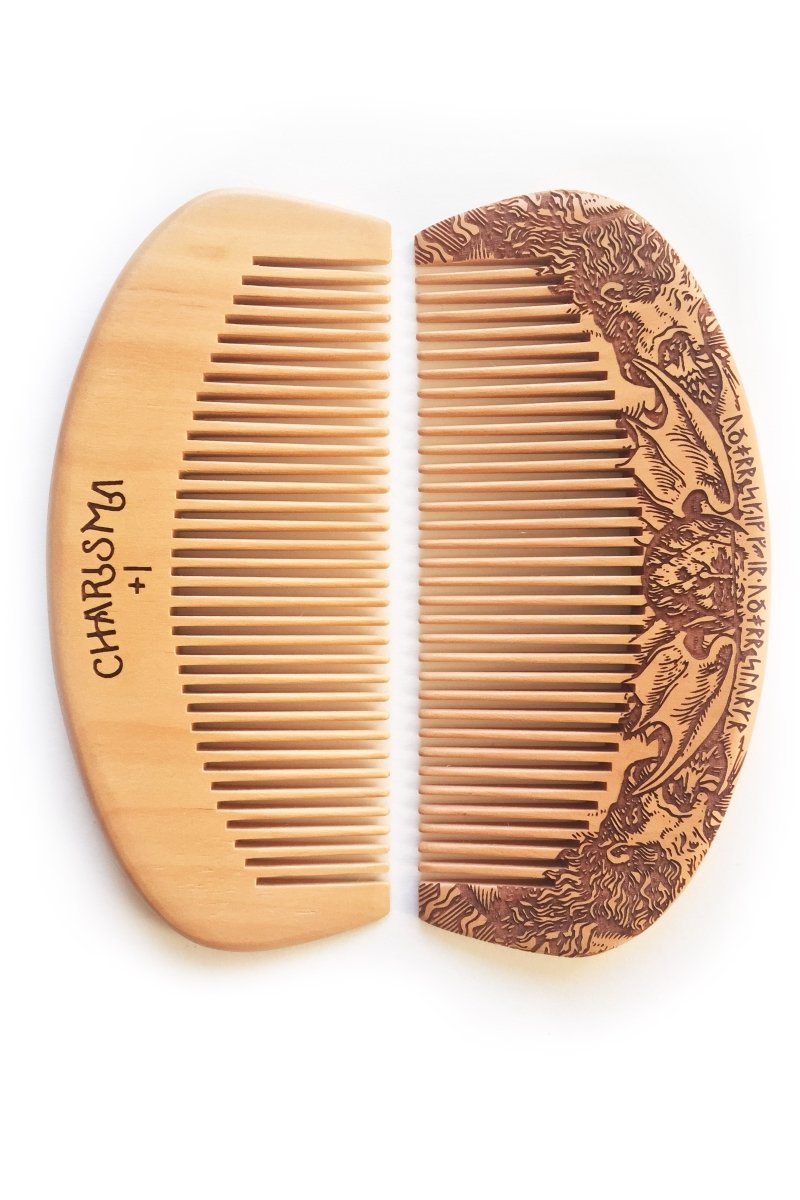 Sold Out
International Customers benefit from 3-5 Day Flat-Rate International Shipping
The Comb of Charisma
Hand Made - Keep facial hair smooth and glossy with the beautifully precision engraved Comb of Charisma. Made from 100% sustainably sourced bamboo, the comb glides comfortably through fine or thick beards and moustaches, leaving hair evenly parted.
Reasons to Love the Comb of Charisma
Each comb begins life as an individual piece of bamboo, which is specially selected and shaped by hand. The teeth are individually sawcut and polished, creating a robust, butter smooth finish which is perfect for distributing balms or oil through facial hair. Luxurious and durable, each comb is then engraved with sumptuous detail on front and rear. One side bears the inscription 'Charisma +1' a reference to roleplaying systems. The reverse features a beautiful, magic-inspired tribute to magnificent facial hair, featuring lion's manes and sacred geometry intertwined with mystical beard symbology.
Rich Details
Art Director AJ Hateley worked closely with manuscript translator Lucian Stephenson of Cambridge University to develop and illustrate an accurate phrasing of the words 'My Beard is My Strength,' in the ancient language of the Vikings. The powerful runes engraved on the rear of the comb read in Old Norse, 'Yghvarr Skegg Er Yghvarr Styrkr.'
A genuine work of art, the Comb is a stunning collector's piece that is also perfect for practical everyday use. Guaranteed to give you added charisma!
Key Features
- 100% Precision Engraved Bamboo Beard Comb
- Richly nuanced detail and artistry
- Leaves facial hair soft and even
- A breathtaking, unique gift for geeks and gamers.
- Please note, you will only receive one comb, engraved front and rear with both designs. Pictures of combs next to one another, displaying front and rear are for illustration purposes only.