Moolah Coin Set in Collector's Bag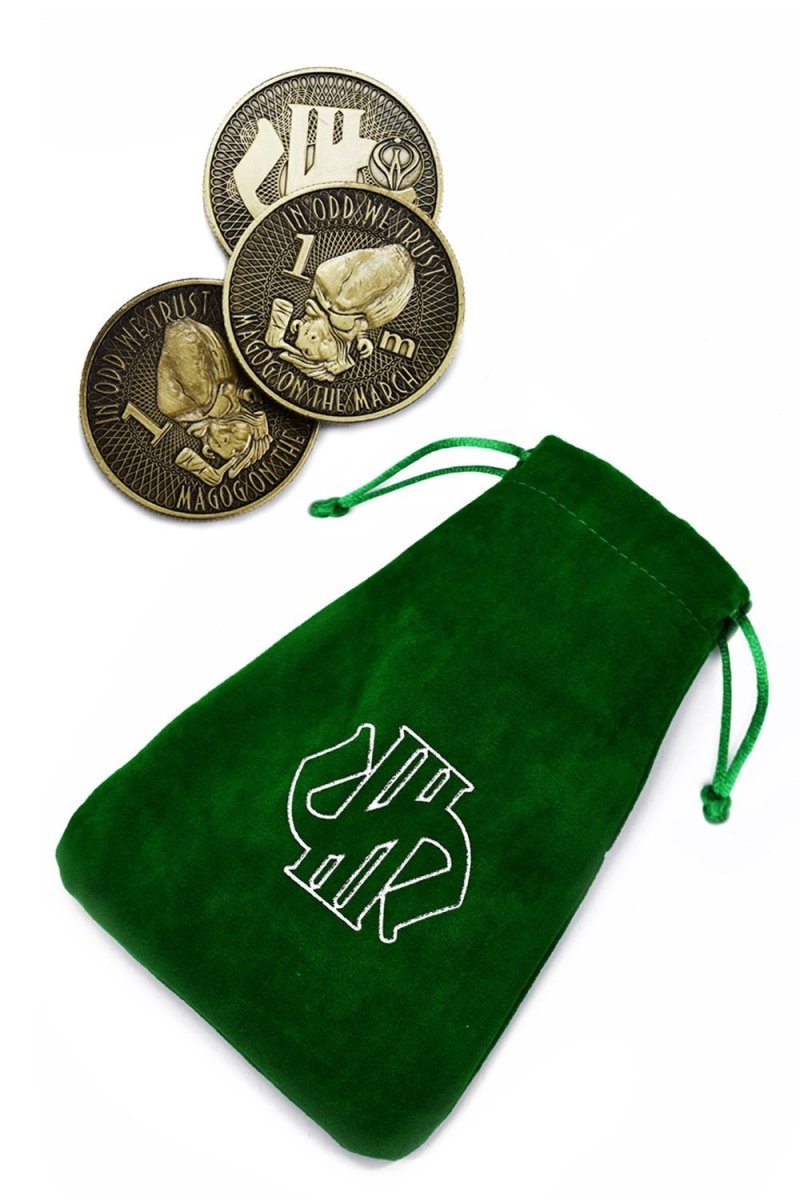 $26.00
International Customers benefit from 3-5 Day Flat-Rate International Shipping
Oddworld Inhabitants - Moolah Coin Set in Collector's Bag

Gametee exclusively presents our interpretation of Moolah in association with Oddworld Inhabitants. Designed using original archival artwork of Moolah Coins and their containing bags as featured in Oddworld: Stranger's Wrath and more.
Each soft, durable soft-touch custom shaped velvet bag includes three individually wrapped Moolah Coins with an antiqued gold finish - small marks and differences are intentional, and give the impression the coins have passed through many hands... Or appendages.

Each coin has a slightly different, desirably unique appearance in finish and is expertly struck in beautiful high-relief in a fine zinc alloy. Each velvet bag is crafted to resemble the distinct shape of those found in-game, and is hot-foiled with a durable Moolah currency symbol.
Please note - High demand is anticipated on this product.
Key Details
- Limited Release
- Heavyweight Collector's Coins - Three Moolah Coins Included Per Set
- Also includes one velvet Moolah Bag measuring 14.5cm x 9.5cm
- Uncompromising quality for discerning collectors and fans.
- Official Oddworld Inhabitants™ Merchandise inspired by Oddworld: Abe's Oddysee, Oddworld: Stranger's Wrath and the Oddworld Universe - the creative vision of Sherry McKenna and Lorne Lanning.
Limit TWO Sets per Customer - Due to the Limited Edition nature of this product!