Elven Paladin - 3D Printable 32mm Miniature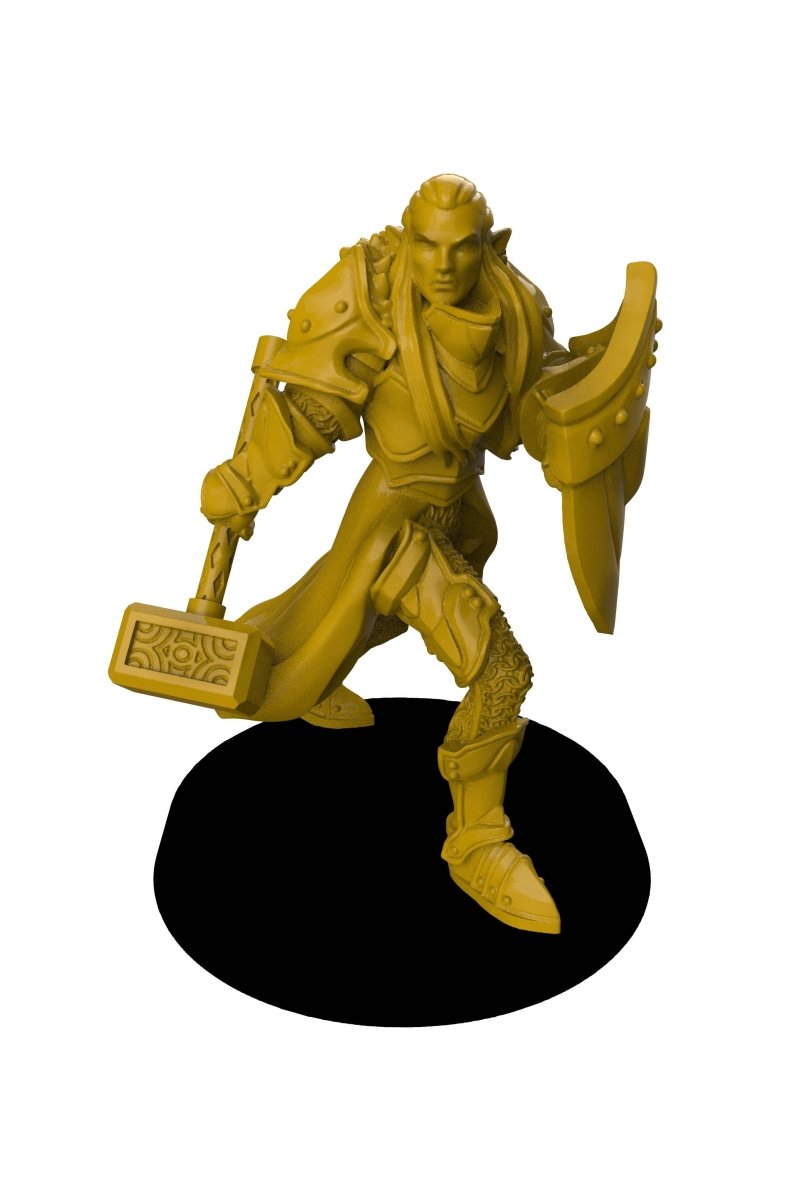 $0.00
International Customers benefit from 3-5 Day Flat-Rate International Shipping
DIGITAL PRINTABLE - Not a Physical Item. Instant Delivery.
"Now HEAR THIS! I spend my blood willingly in the service of my God, and you shall find that your dark patronage is no fit match for my righteous hammer at its holy work!"
Prepared for your use by artist and sculptor Daniel Kelly of Lion Tower Miniatures, this highly-detailed, game-ready miniature features a masterful and impressive Elven Paladin.

Pack Contents
- .STL file of the Elven Paladin.

Instant Delivery
- You will receive one Zip File containing an .STL file suitable for printing on 3D Printers. Supports are required but are not included.

- All Digital Printables in your order will be delivered instantly. Physical goods in your order will be processed separately and be subject to normal delivery times.
In Association with Lion Tower Miniatures
Creating dynamic, engaging, artistic and game-enriching miniatures, Lion Tower Miniatures is a Patreon-driven endeavour offering players around the world immediate access to hundreds of print-tested miniatures and bonus materials ready to add to your tabletop.

With excellent tutorials, 3D sculpting tuition and a plethora of interesting sculpts ideal for DnD 5e and more, we highly recommend visiting and supporting the Lion Tower Miniatures Patreon at https://www.patreon.com/ltminis


How to Use Our 3D Printable 32mm Miniature

Please ensure you are aware that this item is a digital file. You will receive no physical product. You will receive an immediate delivery to your email address.
Follow the instructions according to the manufacturer of your 3D Printer.
Due to the nature of the file sales are final and therefore no refunds/cancellations/returns can be offered.
By buying this item you confirm that you understand that this is not a physical product.
This Printable STL is for Personal use only and may not be resold or redistributed in any way.
Commercial reuse is strictly prohibited.
© Lion Tower Miniatures