Lord in Black - Sharp-Edged Resin Dice Set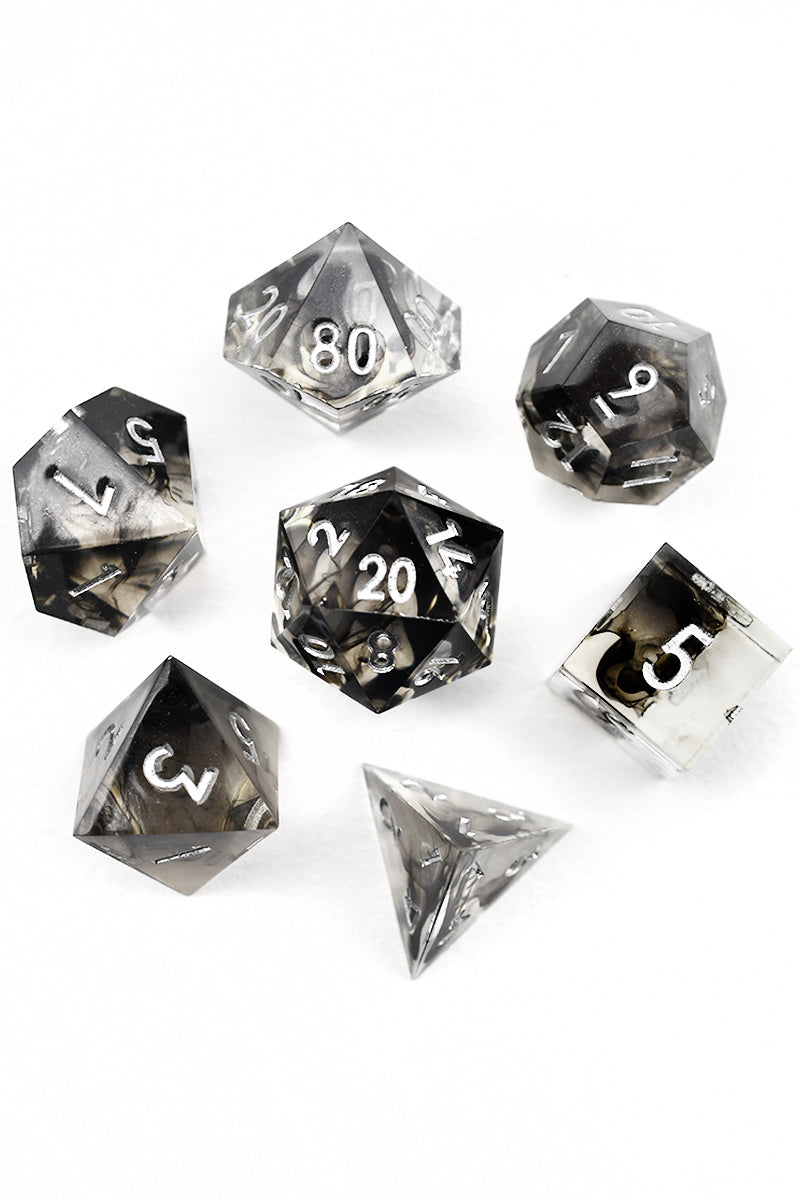 $33.00
International Customers benefit from 3-5 Day Flat-Rate International Shipping


Lord in Black - Sharp-Edged Resin Dice Set
Complete set of seven sharp-edged polyhedral dice, hand poured, polished and sanded to extraordinary fineness.
Reasons to Love this Set
Hand-crafted in resin, this set has a ripple of pitch-black pigment in each die, and is attractively inked in matte silver. A shadowy, dark, regal set.
Key Details


- Hand-made, hand-sanded, hand-polished sharp-edged dice.

- Seven polyhedral dice
- Hand-made and hand-engraved
- Recommended for use in dice trays

Director's Notes
Due to the nature of hand-pouring, hand-sanding, hand-inking and hand polishing, sharp-edged dice are as perfect as is achievable by human hands. Some dice might have tiny sprue marks. Unlike acrylic dice sets, which are tumbled and machined for smoothed and even edges, sharp edged dice must be finished by hand in a very demanding sanding process to achieve the very fine sharp planes. There is no means to mass produce these dice. Expect to see tiny variations in faces. They are similar to gemstone dice sets in that we only recommend them for use in a dice tray.

Resin can be delicate. Sharp edges are hazardous and these dice are collector's items unsuitable for children. Please consider this when playing.