Living Magic Crimson - Handmade Dice and Accessory Box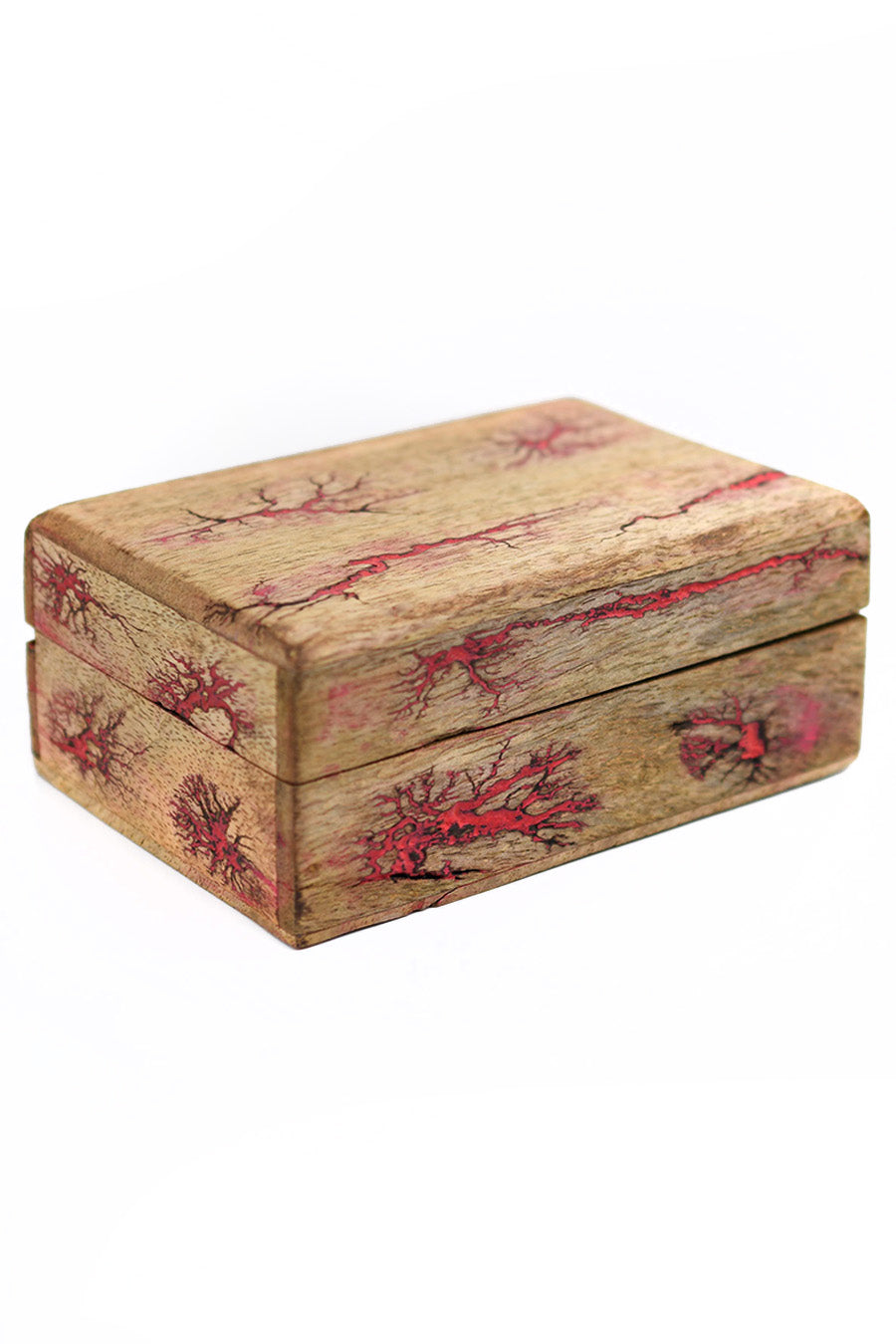 $20.00
International Customers benefit from 3-5 Day Flat-Rate International Shipping

Living Magic Crimson - Handmade Dice and Accessory Box
Find a fitting home for your special dice, jewellery, or precious trinkets with our lovingly hand-crafted Mangifera Indica wood boxes. The beautiful and distinctive grain of this heartwood is strong and durable, and is polished to a fine finish after hand waxing. Like many hardwoods, this box will become slowly darker in time.

Reasons to Desire this Box
An incredible pop of deep crimson colour fills each electrically-created Lichtenberg figure. The result feels suitable for darker mages, or players and GM's with a connection to the infernal arcane. Every box is compellingly unique. 
Key Features

- Hand-Made Luxury Dice and Accessory Box
- From Sustainable, Managed Mangifera Indica plantations
- Capacity for 40+ dice
- Measures 15.5cm length, 10cm depth, 5.5cm height
- Ships with free Art Card

Director's Note
This product is entirely handmade, so small imperfections are to be considered as adding to the charm and rustic nature of the unique, individual piece.